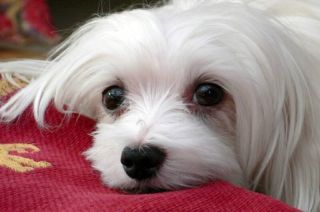 More my style...
My Down Under Beer Brother Kenneth Hart has built a reputation--as well as a booming business known as
The Thirsty Swagman
--by running beer trips across the globe. Globe-Hopping in its truest sense, I suppose. From Germany to Thailand to Spain, Kenneth and his Hops Homies may set the gold standard for best beer trips and wildest, week-plus-long parties.
Comes now his newest offering, termed
Nordic Rock,
which he claims will be "your experience of a lifetime." Based on this description, he may have called it right:
"Get ready for the ultimate pub tour through northern Europe, where you'll quench your thirst in Iceland, Denmark & Germany.
You'll start off your adventure in Reykjavik, the nightlife capital of the north, with 3 nights of the finest watering holes in Iceland.
Then it's off to Copenhagen for 3 nights, where you'll visit the local pub scene which is famous for its huge variety of different establishments.
Next stop is a 2-night stint in Hamburg, home to the Reeperbahn – a party mile of epic proportions.
Finally, you'll end your adventure with a rock 'n' roll bang at a real hidden gem – Baltic Open Air Concert in the tiny town of Schleswig. It's one of the coolest events you'll ever witness."
Sounds like an epic adventure if you like (and are able) to run with the big dogs.
Nordic Rocker
Perhaps proof that The Swagman understands the minds and habits of hard partiers lies in his handbook which discusses departures from various sites:
"Where possible, all departure times take into full consideration the hard nights before."
That is not to say, however, that asinine behavior is either encouraged or approved. Hart publishes a clear list of what he calls "No Idiot Rules" and a DWI (Declared While Idiot) risks ejection from the tour--perhaps directly into the local constabulary.
You can read the full details of the tour
here
.
Rocking in Reykjavik
Kenneth has graciously invited The PubScout to attend one of his tours on many occasions, but I've always had to respectfully decline for two reasons, and both of them are still in college.
Another consideration is that my "Running with the Big Dog" days are long over. Yorkies, Chihuahuas and Maltese are more my style these days. Perhaps if Ken runs a trip that hits Yorkshire, Guadalajara and Malta, I'd have a better chance.
Hops in Hamburg
But don't let my limitations stop you from having what may be the "best experience of your life." For more information, go
here
. And if you enter the word PUBSCOUT on your form, Ken will knock 200 Euros (whatever they are) off the price!
"We who are about to rock, salute you!"
Cheers!
The PubScout